Trainers and Coaches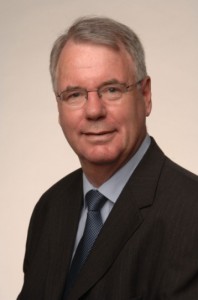 Dr Patrick White is a Consultant, Executive Coach, Trainer and Author specializing in Business Strategy, Business Finance, Marketing Management and Organizational Behaviour.
Initially qualifying as an accountant, he then obtained a Masters in Finance and subsequently a Master of Business Administration majoring in Marketing. In 2000 he completed his PhD which was focused on Business Strategy and Leadership. His postgraduate studies were completed in Australia, United Kingdom and the U.S.A.
Mr White is a member of the Chartered Institute of Marketing United Kingdom, the Society for Human Resource Management, the International Coach Federation, the British Institute for Learning and Development and has in the past represented the fuel industry on various governmental committees.
After a successful international corporate career in a variety of industries across 13 countries with responsibilities for up to 14,000 staff he then went on to become a serial entrepreneur owning 14 different businesses in the hospitality, retail, IT and food and beverage industries. His last business covered fuel and oil distribution and had a turnover of $US 2.0 billion and 600 full-time staff and numerous part-time staff.
For the last 25 years while owning the above businesses, he has also worked as a high level management consultant and Executive Coach in various business and not-for-profit sectors as well as an international public speaker and trainer on a variety of business and people management topics.
Patrick also acts as mentor to many SME's and Entrepreneurs helping them to establish their business or helping them grow their existing business. He has run several successful programmes in this area in Australia, Malaysia, and United Kingdom.
He continues to deliver regular public and in-house training seminars and speak at international conferences. In the last 12 months he has worked in Switzerland, United Kingdom, Italy, Czech Republic, Ukraine, Russia, Malaysia, Singapore, Australia, Sudan, Oman, Kuwait, Saudi Arabia, Libya, Iran, Qatar, Jordan, United Arab Emirates and Bahrain.
Patrick has also published various articles and papers on Business Strategy, Negotiation Skills, Influencing and Persuading, Emotional Intelligence in the Workplace, Sales and Marketing and issues around Training. He is also author of the book "Business Cookery – Tried and tested recipes for business success".
---
Mohammed Usman is a consultant, mentor and management trainer specialising in business strategy, business planning, leadership and marketing.
With over eight years consulting experience he has specialised in developing and implementing strategy business plans, branding and marketing strategies, performance management and integrated marketing communication plan.
Mohammed is a visiting lecturer at City University London teaching Strategic Business Planning and Starting Up in Business. He regularly conducts training programmes on strategy, business planning, leadership, communication, problem solving, decision making and business writing.
He has also supported clients in the design, development and implementation of integrated web-based Quality Management System (QMS), Evaluation and Monitoring systems, and Performance Reporting Systems.
Mohammed has worked with many cross-border management teams in developing successful businesses in the Europe and the Middle East. His sector experience includes automotive, healthcare, technology and engineering.
Mohammed has a very broad work experience ranging from global multinational, such as Mitsubishi and Marconi/BAE Systems, to small/medium enterprises, start-ups and distributions industries.
Mohammed holds an MBA from the University of Hertfordshire, and a BSC in Electrical and Electronics Engineering.
He is an Accredited Associate of the Institute for Independent Business (IIB), Member of the Institute of Enterprise and Entrepreneurs (MIoEE) and a Registered Mentor with Small Firms Enterprise Development Initiative (SFEDI).
---
Dr. Atef Khayat has more than 20 years of diversified experience in sales & marketing, medicine, pharmaceuticals, healthcare, and human resources.
He started his professional life as a medical doctor for about 3 years, then migrated his career path towards business. He has worked in different multinational healthcare and pharmaceutical companies in sales and marketing roles until he reached a position of Country Sales Manager.
He then decided to pursue the Human Resources field as a trainer and was selected to become the Recruitment, Training & Development Manager for one of the largest business groups in Saudi Arabia.
Atef worked with many organizations including: Bristol Meyers Squibb, Abbott Laboratories, Boston Scientific and Guerbet Group.
He received a Master of Business Administration from Edinburgh Business School, as well as a training certificate from the Association of Training & Development (ATD).
Using his medical background mixed with many years of business experience, Atef is transferring the required competencies to others in a very effective manner. His expertise include:
Sales & Marketing
Presentation and Persuasion Skills
Behavioral Change
Psychometric Assessment
Human Resources
Atef can present his training in either Arabic or English.
---
Brooke Billingsley has appeared on Good Morning America, been featured in the Wall Street Journal and 150 publications nationwide for her work in perception research. She co-wrote the book, Turn Your Customer On, featuring customer service stories that actually happened to her and her family along with solutions for employers and managers.
Brooke is CEO of Perception Strategies, Inc. and her company works with three of the top five hospitals ranked by US News and World Report. Brooke brings a unique perspective on human behavior through her 15 years of consumer research and consulting, five years of ethnographic research and recent innovative research based on human emotion and how it affects their consumer experience.
Her training approach involves three key concepts: experience should be at the root of all training tasks and activities, real life application and benefits must be tied to the training course and provide participants the opportunity to absorb information, rather than memorizing it. My promise is to make learning interesting and practical so each participant is equipped to use his or her new skills straightaway.
Brooke is an eternal optimist who believes in the power of hope and when given the opportunity is always up for an adventure. It's her goal to speak and train on all seven continents.
---
Andrew Wallbridge – It is in a wide variety of industry sectors when working with organisational leaders that Andrew excels at helping business leaders create and communicate visions, develop leadership skills and align processes and procedures to organisational intent. Andrew's style and approach reflect his preference for being pragmatic, hands-on and down to earth.
Andrew offers extensive experience in the following areas:-
Leadership
Organisational Alignment
Service Quality
Executive Coaching
Team Development
Employee Engagement
Andrew has been working since 2003 both as a freelance leadership consultant and Coach as well as working with BlessingWhite Inc. as its principal European Consultant
and the Head of its Leadership Practice. Andrew has been working with some the world's leading global organisations in the areas of Leadership, Service Quality and
Employee Engagement. Recent clients where Andrew has played a pivotal role include VISA Europe, Capital One Bank, BNY Mellon, WPP Kantar, Honeywell and Amgen.
Prior to working as a consultant, Andrew worked with many organisations in the hospitality and Leisure sectors, including Grand Metropolitan, David Lloyd Leisure,
Granada Entertainments, Whitbread and Warner Bros. Andrew also worked extensively for several retail firms in Human Resources including a position as European HR
Director for Claire's Accessories.
---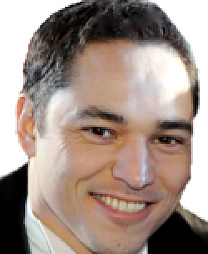 Richard Lambertus is a consultant, trainer and coach both in the public and private sector with vast experience in international program & project management in various industries. He worked in management and consultancy positions in many industries including chemical, energy, FMCG, IT, NGO, pharmaceutical, steel, services, textile/footwear and trading.
Richard's work scope includes:
Auditing
Business & Product Development
Continue Improvement
IT
Lead Generation
Logistics & Supply Chain
Manufacturing
M&A Projects
Purchasing
Sales
Site Selection
Training
His specialty is (the acceleration of) sales, business development and program management while working for various international companies. He has experience in leading small and medium enterprises (SMEs) as well as large international teams.
Richard lived in China for 2 years where he has learnt Mandarin and developed a creative thinking training that he customizes to the client's need.
Previous to that he worked for almost six years in Jakarta, Indonesia. As an entrepreneur he has set up a small Dutch cookie business, designed and launched footwear for a new brand 'Machu Picchu' ® as well as mirrors, which are sold under the trademark 'RiesArt' ®. He developed & commercializes several apps on both iOS and Android platform.
In the Netherlands Richard worked at IBM where he suggested and implemented a cost reduction process, which resulted in annual savings of millions of dollars for the company.
Companies he worked for includes among others DHV, Donaldson, Fujitsu, IBM, Nike, Nokia, Sabic, Tatasteel, Texmaco, many International Promotion Agencies and SMEs.
---
Thomas King has a career background in leadership, sales and customer care. He has translated his real world experiences into training, consultancy and leadership development. Direct yet diplomatic in his approach, he always seeks to find solutions that meet client's needs. He takes a strong values and principles approach to all his work.
He is an effective communicator at all levels of an organization, both in written form and in verbal communication. He is experienced at platform speaking, and in chairing conferences.
He has vast experience of leading sales and customer care teams as well as designing and delivering training and facilitation for organisational improvement, unlocking strategic opportunities and solving complex organisational problems.
With a strong track record of international success in customer service and retention, business consulting, sales management, franchising, and training development, Thomas is experienced at working at all levels in organisations and across a range of functions. He has direct experience of many cultures around the world having lived in Australia, Switzerland and the UK. Most recently he has been working in the Middle East, raising the standards for sales and customer care.
His work centres on performance motivation improvement and innovative approaches, with both individuals and teams. He also has considerable experience of project management, developing leadership skills and delivering customer care programs focusing on competencies, vision, acquisition, loyalty, satisfaction and retention.
---
Andy Jones Andy has almost 30 years' experience in Executive Search, Talent Management, Training, Leadership Development, Coaching and HR Consulting. He has worked with an extensive list of leading organisations in both the UK and internationally. His experience includes working with clients in Real Estate, Construction, Manufacturing & Engineering, Oil & Gas, Professional Services, Banking & Financial Services, Utilities, Telecommunications, Pharma, FMCG, Retail, Business Services, and Transport sectors. He has experience of working with organisations in both the public and private sectors.
After graduating with a Law Degree from the University of Sheffield, Andy spent 3 years with KPMG before moving into executive recruitment. After 10 highly successful years in the Finance & Executive Divisions of Michael Page International he moved into Executive Search with Korn/Ferry International prior to heading up the search practice of a leading international professional services firm in the construction and engineering sector. He has also been the UK Managing Director of a listed German recruitment group and has also spent some time with a leading specialist Real Estate search practice based in Mayfair, London.
His interests include HR, Talent Management, Leadership Development, Sales Training & Sales Leadership, Knowledge Management, Innovation, Executive Coaching and Career Coaching. He spends his time working with clients in both the UAE and MENA, Europe and internationally. He is a trained counsellor and is a Certified Practitioner in Neuro Linguistic Programming (NLP). He has an MBA from University of Bath School of Management, a leading European Business School. Accreditations include the use of Thomas International assessment methodologies. Andy has a postgraduate qualification in coaching and mentoring from the University of the West of England and he also holds Institute of Management Level 7 accreditation in Coaching and Mentoring. Another area of professional practice for Andy is Career Coaching and he has studied with and is licensed by one of the international leaders in this field.
His expertise includes training and consulting on leadership, executive coaching, presentation skills, personal effectiveness, strategy, talent management, recruitment, knowledge management and innovation. He is an experienced facilitator and has experience of coaching from Middle through to Senior Management.
Andy has lived in the UK, The Netherlands, The UAE and he moved from Dubai to live near Frankfurt in Germany in 2016.
---
François Bogacz, MSc., is a Consultant and Facilitator specializing in Conflict Prevention, Diversity Management and Organizational Behaviour.
Using groundbreaking "brain-based" knowledge and techniques, François has helped hundreds of clients in Europe, USA, Australia and South-East Asia to improve their effectiveness, resilience and well-being in their jobs.
François has worked at Microsoft, Hitachi, Philips and start-ups as a marketing and business development executive for the first part of his professional life. Among his achievements, he has launched Microsoft Windows and Office in France and created and managed the Internet portal activity of Microsoft, MSN. He co-founded with 3 partners an Internet strategy consulting company in Paris for which he raised funds from ABN-AMRO and La Compagnie Financière Edmond de Rotschild. He then moved to Portugal where he co-founded Convirgente, one of the first consulting companies in Europe mixing coaching, conflict management and facilitation skills.
François has completed a Post-Graduate in Neuroscience of Leadership, is a Graduate of Harvard Program on Negotiation, an International Mediation Institute Certified Mediator, a De Bono Thinking Systems Facilitator and a member of the mediation roster of the Kuala Lumpur Regional Center of Arbitration. He is a certified licensee of the Intercultural Readiness Check and Conflict Dynamics Profile instruments. He speaks fluently Portuguese, English and French. He has been living in Paris, Lisbon, Sydney and San Diego and is currently living in Kuala Lumpur, Malaysia, with his wife and their son.
---
Warren Knight is a Social Media and Digital Commerce expert based in London, UK. Over the last 20 years, he has had the privilege of working with some amazing brands and clients.
He left college at the age of 19 and moved to London to pursue a music career. After three years of running music events in nightclubs and working as a professional Hip-Hop dancer, he embarked on an entrepreneurial journey. At just 22 he received a grant from the Prince's Youth Business Trust to invest in his first business; a pan-European Music and Clothing Distribution Company.
At the age of 27, he began working for a global stationery and fashion accessory business where he became Sales Director within three years. He worked closely with Disney and Nickelodeon overseeing the manufacturing of their products in China and the distribution of their goods in over 40 countries to retailers including Tesco, Wal-Mart and Staples.
As a mentor to SMEs he has helped many companies obtain a clear sales and marketing plan, helping them achieve up to a 300% increase in turnover in just six months. During the last 5 years he has also published an eBook trilogy, each with their own unique outlook on growing a business through sales, international business and social commerce.
He now stands as the CEO and Co-Founder of the UK's only fully integrated social sharing Ecommerce platform; Gloople. His passion for Social Media and Digital Commerce has helped him grow from a club event planner to a business owner, writer, mentor, speaker and most of all, a positive and informative individual, with the ability to help companies use the World Wide Web to grow their business.
---
Peter Parker is a Consultant and Mentor specialising in Business Analysis, Process and Process Reengineering, Requirements Engineering and Risk. Peter delivers training and mentoring in all of these areas.
After an initial degree is in psychology at the University of London, Peter then went on to do research at Oxford University. His research was into memory and perception and he has a number of papers printed on these topics. These are mainly in the area of cognitive concepts and have a highly mathematical orientation which has been an underpinning concept of his career.
Peter is a member of the Institute of Directors, and has ISEB (part of the British Computer Society) qualifications in the areas in which he works and trains.
A major portion of Peter's career has been in the mainstream IT industry, where he has worked in technical support, project and programme management and has been International Marketing Director (Europe, Middle East and Africa).
A creative and energetic personality, Peter has undertaken roles for organisations such as Lloyds of London, UK government regulatory agencies, City councils, hospitals, major retail organisations, oil companies and financial institutions. Roles have included Strategy Director, Programme Manager, and BPR consultant.
In the last 5 years, he has been asked to mentor and train and has enjoyed adding this role to a portfolio of consultancy delivery to major organisations. Peter has also collaborated in the writing of books, produced articles and spoken at a number of international conferences.
Apart from the mentoring and training, Peter's current main emphasis is in the biological market place. He is working with a large plastics manufacturer, an electronics manufacturer and software company to deliver risk reduction in fields such as infertility, and stem cell banking.
---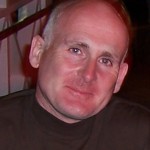 Dr James Talbot has completed training for a vast array of Blue chip client including GSK for who we have undertaken Finance Training for in the United Kingdom, USA, Europe Inc, Italy, Netherlands, Lithuania for the last seven (7) years. Having worked with numerous clients in the pharmaceutical industries, Quest Diagnostics, Astra Zeneca, Chiltern, Bayer to name a few.
Also working in Spain, Switzerland, Oman, Dubai, Saudi Arabia, Malaysia in specific industries
James is an Expert in the fields of Finance, Change, Communication, Training and Coaching: a Master Trainer of Neuro Linguistic Programming one of 60 globally, a Certified ISMA Trainer of Stress Management and Organisational Stress Management and a qualified Accountant, Certified Bookkeeper, Ex University Guest Lecturer, Treasurer for two Charity organisations, Qualified Certified Financial Planner, Ex Qualified Mortgage Advisor, Businessman, Neuro Linguistics Master Trainer, Management Consultant, Stress Management Consultant, Psychologist, Learning and Development Specialist, Writer and Speaker.
James has worked in both the private and public sectors utilising his specialist knowledge and experience in finance and management his career is both long and varied in the sectors of financial services, retailing, education and consultancy services.
James has a PhD Psychology and is also a professionally qualified Management Consultant, Accountant, Book-keeper and Financial Practitioner. He has worked in both the private and public sectors, utilising his specialist knowledge and experience in finance and management. His career is long and varied in the sectors of Financial Markets and Financial Services, Retailing, Education and Consultancy Services. He has held appointments as Financial Controller, Accountant, Financial Consultant, Design Consultant, Project Manager and Management Lecturer. He has also been a member of the Management Committee for three Further Education establishments and is a past Treasurer & Executive Management Committee Member for a Mental Health Charity.
---
Brian Perry has over 20 years' experience of working as a Senior Trainer, Coach & Consultant. He brings a wealth of experience to organisational change and people development and is comfortable operating effectively at all levels of private and public sector businesses, regardless of their size.
He has helped Organisations, Teams and Individuals to improve their performance by establishing not just what needs to change and why but how the changes need to be effected. One of the hallmarks of his reputation with clients is his ability to transfer skills to the team throughout the implementation process.
With his relaxed and pragmatic approach, he works with Organisations to identify their vision for the future and helps bring that vision into reality.
Brian's Training & Consulting Expertise include:
Performance Management
Team Building
Translating business strategy into practical action
Culture development within organisations
Management & Leadership development
Improving communications
Behavioural and attitude change
Presentation skills Training
Bespoke training courses
One to One Coaching
Customer relations Management
Psychometric Testing
Meeting facilitation
Sector experience:
Retail, Logistics & Distribution, Pharmaceutical, Food Production, Farming, Education, Local Government, Banking, Finance, Engineering, IT, NHS, Private hospitals, Medical, Chemical, R&D, Insurance, Winemaking, Travel, Charities, Police, Legal, Housing Association, Highways, Telecommunications, Publishing, Brewing.
Brian holds the British Psychological Society Statement of Competence in Occupational Testing (level A & B) and he is an accredited user for Psychometric Testing including: Myers-Briggs Type Inventory (MBTI) Occupational Personality Questionnaires (OPQ), Firo-B, Occupational Culture Inventories (OCI) and Life Styles Inventories (LSI), Strong Interest Inventory and Thomas International
He is a Chartered Member of the Chartered Institute of Personnel and Development and holds their Diploma in Training Management.
---
Dr Mark Evenden is a consultant, trainer and coach specialising in leadership and management performance and development. He holds a PhD in Mining Engineering.
Mark has considerable experience of helping organisations to deliver a fundamental shift in their performance and gain competitive advantage by developing the skills and capability of their key managers. He has worked with a wide range of organisations in the private, public and not-for-profit sectors, as well as working internationally for businesses such as KAO Brands, Lenzing, Novartis and Cable & Wireless. Over the past 8 years he has personally helped to develop over 500 managers.
Prior to becoming a consultant and trainer, Mark was Operations Director with both Ladybird Books and with the global chemicals company Johnson Matthey PLC, where he was responsible for leading and delivering key improvements to their manufacturing, logistics and customer service operations. Mark also spent 7 years consulting with Coopers & Lybrand, supporting FTSE 200 companies to improve their performance and profitability.
Mark does not preach, lecture or prescribe the answers to his clients. He works in partnership with them to develop the solutions they need. Ultimately he wants to make a difference to his clients in a demonstrable and measurable way.
---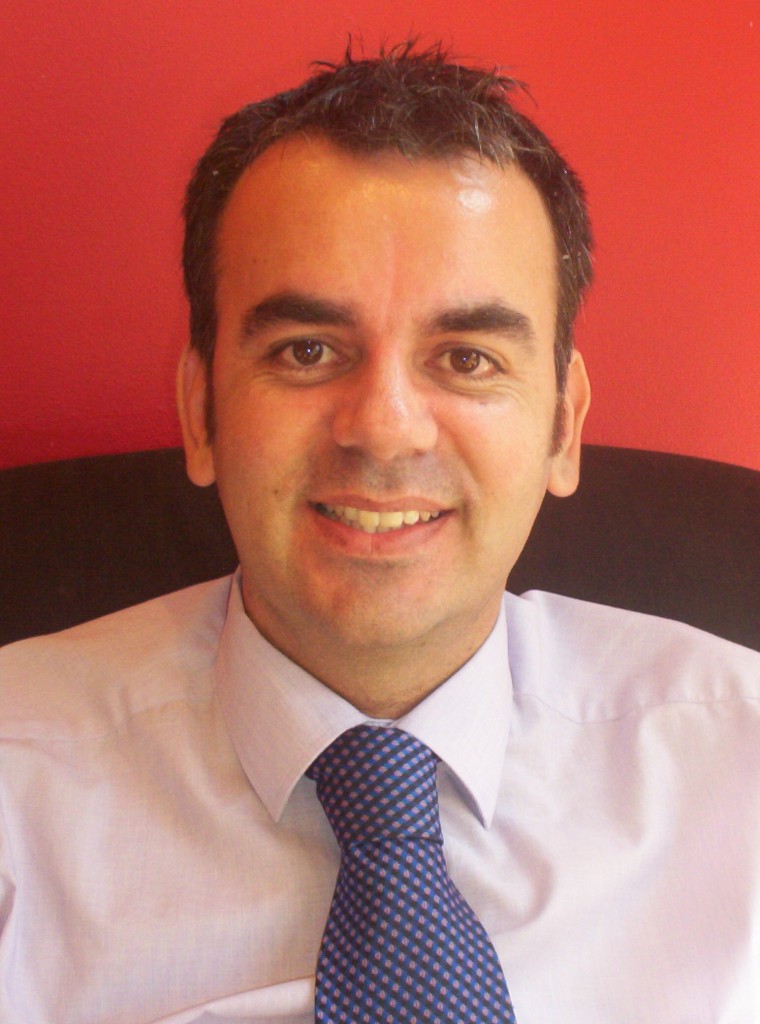 Mel Owers is a consultant, executive coach and trainer specialising in the development of management, interpersonal and leadership skills for business solutions. He is both a HR professional and qualified business coach. He is a Chartered Fellow of the Chartered Institute of Personnel and Development with over fifteen years strategic and operational business experience. He is an outstanding trainer who has extensive expertise with UK and international delegates.
Mel regularly trains clients in leadership and management including Human Resources, Emotional Intelligence, workforce planning, presentation skills and change management. He has worked with a variety of clients from the private, public and charitable sectors including Barclays Capital, Virgin Atlantic, Local Government, HM Treasury and Coca-Cola.
Mel has an in-depth knowledge of training needs analysis, design, delivery and evaluation. He has the CIPD's Certificate in the Psychology of Management and, is qualified in project management, coaching, psychometric ability testing and personality assessment – these skills have been used in selection, assessment, training and executive coaching. He is qualified in MBTI, EQ-i 2.0, 16PF5, OPQ and the HBDI psychometric instruments.
Mel's coaching experience is not only considerable in terms of clientele and use of psychometrics but, he has designed management development programmes and coached at all levels of management. These include Chief Executive, Management Board Directors and middle managers.
On the basis of his cutting edge expertise, the CIPD have recognised him by invitation to their Psychology Faculty and, his previous role as Organisational Development Manager at HM Treasury means that practical experience is considerable. This includes managing large scale recruitment, introduction of a competence framework, achievement of IiP, improvement of employee engagement and the development of succession planning & talent management systems.
---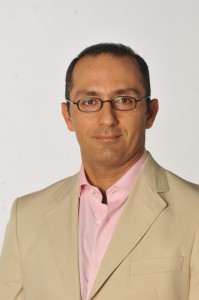 Kamran Tork is a Leadership Coach, with 15 years of progressive international work experience in diverse fields including operations, accounting, quality assurance, business solutions, consulting, leadership and career coaching in Canada, Malaysia and UAE. His core expertise lies in the development of human capital to enhance organizational performance – over the last three years working in the UAE on a number of assignments including leadership and career coaching with large international organizations and Dubai government.
Kamran's international work-life experience in 7 countries uniquely shapes his approach in working with clients by inviting a multifaceted perspective and offering tools that are immediately applicable to professional and personal needs of the clients. He facilitates leadership by emphasizing self-directed learning rather than advising or teaching. Kamran works with clients to identify their strength, challenge their perception and thinking, set and achieve inspiring goals and develop specific Personal Development Plans to achieve their professional objectives. He has a particular interest in embedding coaching behaviors in workplace.
Examples or recent client engagements include: Insead Business School, A Major automobile company, DBM, The Executive Council of Dubai, Dubai Government Human Resources Development and many more.
Kamran's academic qualification is in Economics from University of Toronto, coupled with continuing leadership studies at Institute of Management Accountants of Canada. He is a member of International Coach Federation – PCC certification candidate.
---
Alan Barker is a consultant, trainer and coach specializing in communication skills, creativity and cognitive skills. He holds an MA from the University of Cambridge and worked for 15 years as an actor before becoming a training consultant.
Alan's work draws on a wealth of expertise, ranging from executive communication to the more specialized fields of persuasion and influence, presenting, speechmaking, managing meetings, and business and technical writing. He has a particular interest in problem-solving, creativity and innovation.
Course participants respond with great enthusiasm to Alan's engaging and dynamic approach to learning. His aim is always to help people discover their latent talents and apply them directly to their work. He regards training as an ongoing conversation in which everyone can learn something new.
Alan works in a wide range of organizations in the private, public and third sectors. He has a permanent consultancy role at the London Assembly, where he trains and coaches the Scrutiny team and Committee Secretariat. He is part of a team running the Inspirational Leadership Programme at British Telecom, and has a continuing role at the Institute of Chartered Accountants in England and Wales developing managers' communication skills.
He also works globally with a wide range of clients. For major clients such as HSBC and DHL, Alan has trained in most European countries (including Russia), as well as in Argentina, Bahrain, Kenya, Malaysia, Mexico, Panama, Saudi Arabia, Singapore, Sudan, Vietnam, and the United States. He develops and delivers online learning solutions for NGOs and other capacity-building organizations in Africa and other parts of the world.
He is the published author of fifteen books, including Improve Your Communication Skills, How to Manage Meetings, The Alchemy of Innovation and How to Solve Almost Any Problem. His books have been translated into 13 languages.
Alan is a member of the UK Speechwriters' Guild and has spoken at a number of their conferences.
---
David Taylor has over 25 years' experience working in the UK and also overseas as a senior lecturer. He ran an international business college in Southeast Asia and has also successfully completed overseas consultancy contracts in Thailand, Greece, Portugal, France and the UK.
David works with a diverse range of blue chip clients including Giat Industries, Glaxo SmithKline, Thai Farmers Bank, and Saatchi & Saatchi as well as SMEs and educational institutions both in UK and abroad. David also regularly works with individual clients from a range of diverse business sectors including retail outlets, banking, advertising, pharmaceutical, training and educational environments.
He delivers lectures to senior overseas business executives on an eclectic range of subjects, topics include: Innovation in Business, Predicting Behaviour in the Workplace, Cross-Cultural Communication and Some of the Reasons Why Boys and Girls Think and Act Differently!
Previously David has worked as an overseas ambassador for University of East London (UEL) as well as running an international recruitment consultancy specialising in sending UK nationals to colleges and universities overseas to countries including Russia, Indonesia, Thailand, Japan, Taiwan, China and Europe and the Far East.
David's business consulting experience includes:
Leadership development; focusing on judgement and decision making
Strategies for gaining commitment, buy-in and motivation from " The Team"
Increasing productivity within sales forces
Customer engagement; building effective relationships and establishing rapport
One-to-one coaching for executive development
Performance consulting
Management and motivation; focusing energies for goal achievement
Careers counselling for development and progression
Outplacement support
Psychological assessment
David holds the British Psychological Society statement of competence in psychological assessment and is an accredited user of a wide range of psychological instruments.
David focuses on working with teams and individuals to increase productivity by identifying the underlying reasons for performance gaps and then working together with the individual client to agree and construct a precise and focused personal development plan that enhances motivation, ensures greater productivity drives goal achievement, fulfilment and success.
---
John Green is a Process Facilitator specializing in initiating strategies and projects that have never been done before, anywhere in the world. He works with multidisciplinary, multicultural, and multilingual teams. The methods used are completely transferable across all sectors. They synthesize the model or roadmap, out of the distributed knowledge and wisdom of the team.
Initially qualifying as a biologist, then as a teacher, he later obtained a Masters Degree of Education, before moving in to industry.
After a successful career in education, training, consultancy and internal facilitation, he then went on to found his own company.
For the last 11 years he has worked with a diverse range of clients across the private sector (eg oil and gas / pharmaceutical), the public sector (eg Universities, Government) and the not-for-profit sector (eg social enterprises, and national faith groups.
He has worked in over twenty countries.
His interventions are either
private and confidential workshops, that produce high impact breakthroughs for the clients, or
public training events for skills transfer in the use of his methodology of techniques.
The interventions are bespoke, and include hard skills, soft skills, and serious fun, for motivation in the fast moving workshops.
---